Another day with cool rain started early this morning and much of the region saw consistent moderate rainfall for the first half of the day. Now the rain is breaking up a bit and will continue to push east along a cold front this afternoon. Let's talk about how long this will last.
From midnight through noon today, much of the region has already seen over 0.50″ of rain with more to come.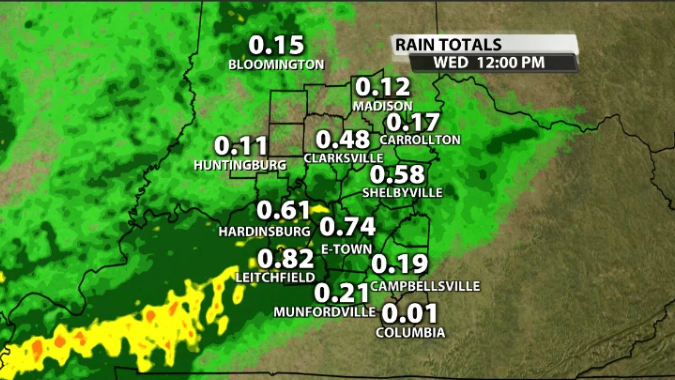 The cold front itself continues to pass through our communities mid to late afternoon. Luckily for us, the timing of this front moving early in the day and the rain we had this morning removed the storm energy needed to turn all of this into stronger storms.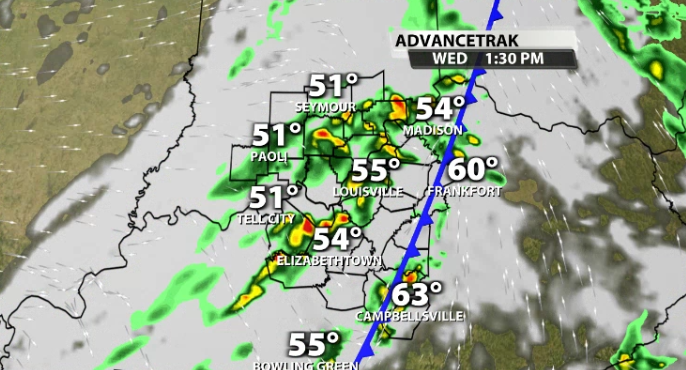 The moisture behind the front itself is quite limited and we will continue to see more showers of the intermittent type, as well as a few mid to late afternoon showers.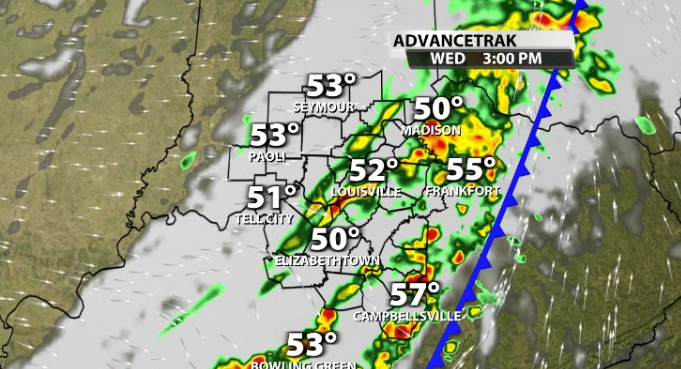 Chances of rain will continue to decline as the cold front moves east and into southeast KY where they have a higher chance of seeing severe weather. A few lingering showers will linger well into dinner hours tonight before we start to dry out.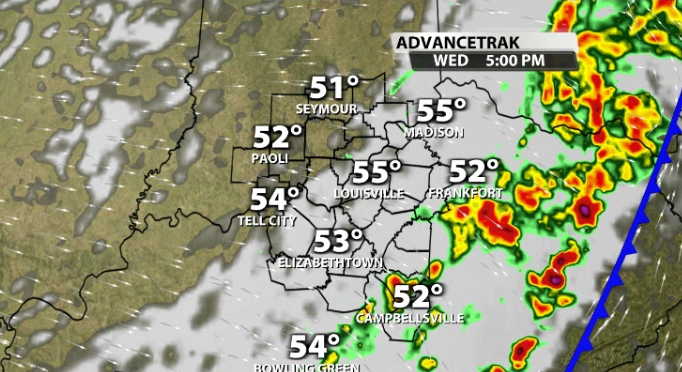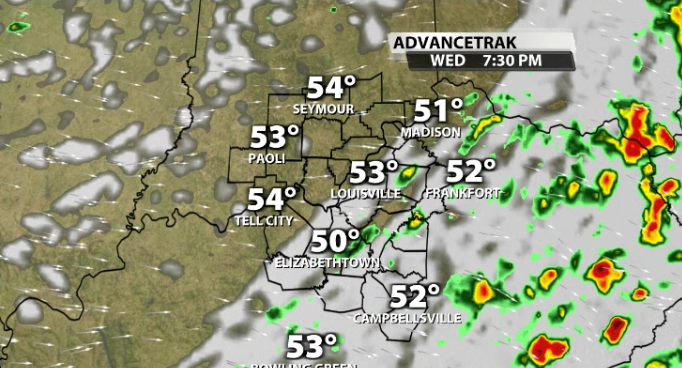 Chances of rain in the next few days (…and chance of snow?)
Thursday
Thursday doesn't come with as high a chance of rain as we've seen for the past two days, including today. Most of the day is dry, although cooler with temperatures stuck in the 50s all day. We will have a few showers later in the day and head towards sunset.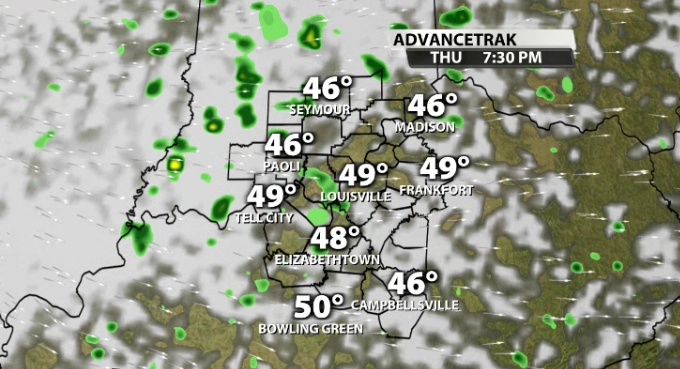 Friday Saturday
Temperatures really start to drop around Friday and Saturday. Low pressure just off our north (and a big one on top of that) will bring available moisture to our region.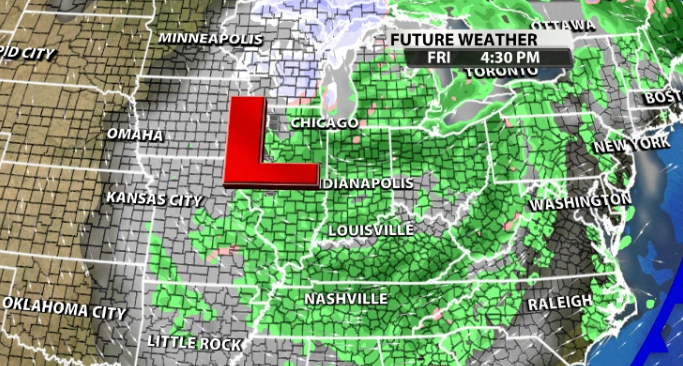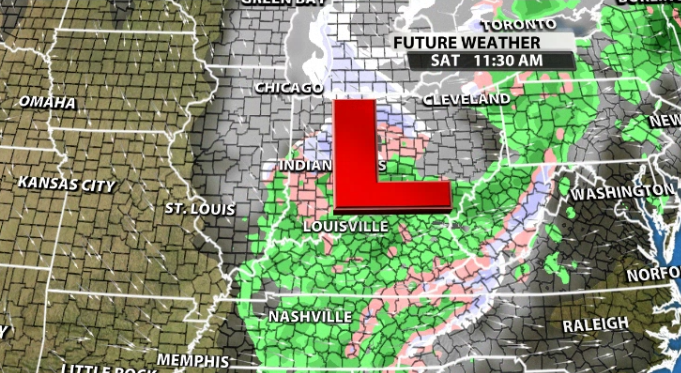 What these images above don't show you is that temperatures start in the upper 30s on Friday and in the upper 30s on Saturday as well. Yes, that means a few flurries are possible.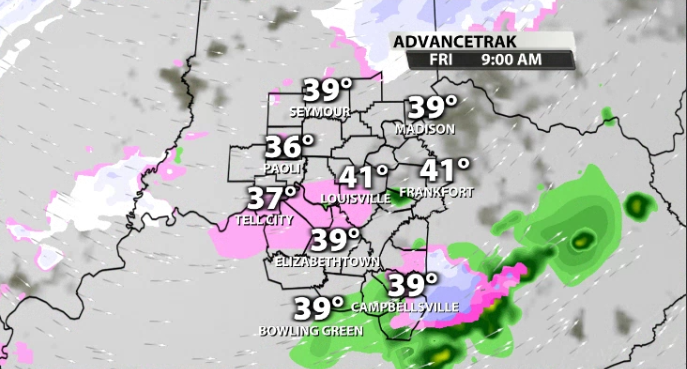 High temperatures are still warm in the 40's for both days so very unlikely to build up if any but the bottom line is that the cold air will descend in our area and the humidity available, don't be surprised if you see a few snow showers on Friday and Saturday.